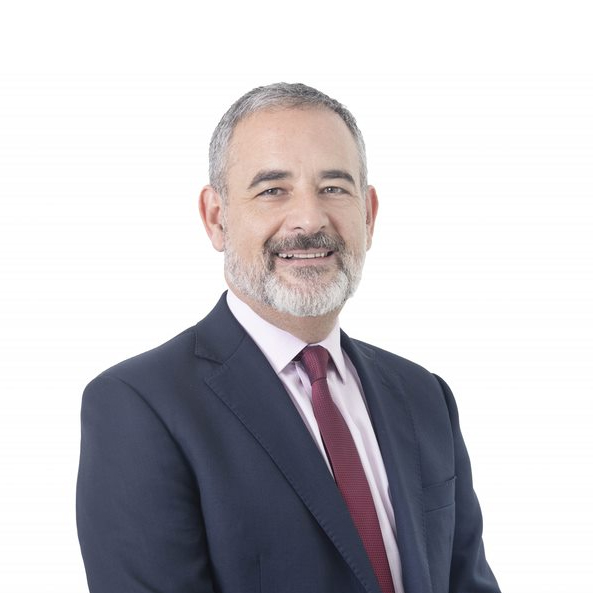 We caught up with Damien Walsh from AES Health in preparation for his involvement in the Wellbeing at Work Middle East Summit on 21-23 February to find out why he is so passionate about wellbeing at work and why he is looking forward to the Summit.
We are thrilled that you will be speaking at our Wellbeing at Work Middle East Summit in February. Our first and most important question is, how are you doing today?
Fantastic!
As a leader based in the region, what are the main challenges you are facing when it comes to employee wellbeing?
One of the biggest challenges is getting 'buy in' from decision makers – more
specifically, to take everything they may have heard about employee-first policies
and truly understand what it can mean to them. Both as a vision and literal
implementation.
How differently can their staff view the same job if the company builds in a priority
to their health and overall wellbeing? What individual changes, and group initiatives
can have a tangible ripple effect?
Then the follow up challenge of developing their wellbeing budgets that will drive
these changes, ideas and events that will spark their engagement and support them
long term.
It will only pay dividends to the company itself.
What strategies have you seen developing in the region over the past 6-12 months to address health and wellbeing in the workplace?
Firstly, an overall shift towards the importance of wellbeing. Most of us spend more
time at the office than at home – sometimes including the sleeping hours. A
company is, in many ways, responsible for the physical and mental health of the
employee. When you consider the sacrifice as well as choice to be there and
contribute their talents – the employer must support, support, support.
Second, a move towards a holistic view on health. This emerges through so many
initiatives that become part of a policy, from blood health days, mammograms, PSA
tests for men to classes with a dietician from a leading clinic or personal trainer.
Moreover, being explicit about highlighting the facilities supporting those stressed,
depressed, or other mental health issues.
Third, a necessary move to virtual health care solutions such as telemedicine and
Employee Assistance Programmes (EAP). So, when I refer to the availability of
counselling services, this includes help available online. It's something provided by
most international insurance providers. Now it's a question of promoting it
internally.
Another strategy I'm seeing is the shift to a hybrid working solution. The coronavirus
may have forced companies into allowing staff to work from home, or at least
remotely, but the powerful result is that they saw that it actually worked as a model.
Those working remotely really can do their job – sometimes even more efficiently.
Now, this more flexible approach to remote working is not about defensively battling
a virus but instead optimising the work life balance and getting the most out of the
employee.
Why is employee wellbeing so important to you personally?
My approach doesn't change: I care about people and not policies. Genuine care and
love for job that I do and helping others.
Having struggled with my own health, I know the value of health insurance and since
then, wellbeing initiatives. My bill was more than 400,000 euros and without the
support I received, myself and family would not have been able to seek the
treatment I needed.
What are you most looking forward to about our event in February?
The event is of course full of likeminded people who have also witnessed the wider
shifts in the employment status quo in UAE and around the region. I anticipate we'll
be from different organisational types yet be 'on the same page' on so many things.
So it's about an exchange of ideas, and just the motivation and inspiration it will give
me to network and see this wider picture of fellow professionals passionate about
workplace health.
Tell us, what is your vision for the workplace of the future, in terms of employee engagement, health and wellbeing?
I see – or should I say, I hope for – a workplace environment that has a claim to the
word 'sustainable'. Companies with high staff turnover, seeing this reduced through
a tangible contribution to their way of life. That is sustainable. Why do we spend so
much on recruitment and visas when we can make Positive Changes and retain that
same talent, giving them a surer footing to grow in a role?
'Sustainable' at an individual level too. Healthier and happier, more focused in a
clear way on their work, fewer sick days through simply better living, and further
implementation of my answers in question 3.
What areas do you think employers should be focused on over the next 12-18
months?
The overarching focus needs to be the shift towards a wellbeing strategy that's
holistic in approach and not as a tick box exercise. There was a time when thousands
of companies didn't provide health cover, and it was fantastic when it became
mandatory. Now companies need to go above and beyond.
But it's as much about company leaders as staff. Are they equipped to close the gap
between what their insurer offers them and what's being implemented? This is
about boosting their knowledge as much as everything – an awareness about mental
health issues, for example, doesn't just appear in some first-day management
manual.
Then there are very simple initiatives that leaders can undertake to visibly show and
role model their commitment, such as first aid training or a blood donation drive.
They should be first in line.
How has your organisation been leading the way?
I'm proud to say that AES has its own wellness team that supports clients with tailor
made/bespoke wellness strategies for the year.
We spend quality time with our clients to do needs analysis and understand their
company culture. This enables us to support their overall wellbeing strategy, and we
take pleasure in seeing those strategies implemented.
We offer concierge service and discounted rates to members to access preventative
health screens. We support in this process all the way – from booking the
appointment to following up for the check-up. Sometimes we get to know members
intimately, and this way that we can support at often a critical time in their life is the
definition of our service. I'm proud to be able to share some of these stories with the
world when they happen.
Lastly, we support clients with inhouse clinics for staff to have biometrics and touch
point health checks done at the comfort of their office with a medical facility.
Damien will be speaking in Dubai at the Wellbeing at Work Middle East Summit that takes place both live and in-person in Riyadh and Dubai and virtually for the wider region. Further details on the Summit can be found here.