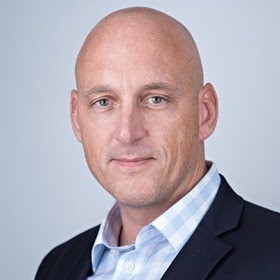 Allan holds the position of Group Director – Human Resources and is based in the Dubai (UAE) head office of j. awan & partners & azakaw. Allan brings considerable leadership experience gained over a successful 25-year career in international business operations and leadership roles. In 2008 Allan made the career swing from operational leadership to HR leadership with a focus on changing mindsets by demonstrating the true value a non-traditional practical, forward-thinking, highly effective HR function could bring to the modern business environment.
We caught up with Allan in preparation for his involvement in the Wellbeing at Work Middle East Summit on 21-23 February to find out why he is so passionate about wellbeing at work and why he is looking forward to the Summit.
We are thrilled that you will be speaking at our Wellbeing at Work Middle East Summit in February.
Our first question is: As a leader based in the region, what are the main challenges you are facing when it comes to employee wellbeing?
You may think my answer strange, but it is a lack of credible, qualified talent with the right work ethic.
The lack of talent means that the existing team are often stretched, growth is hampered, and as a result the knock on effect can be that due to work pressures wellbeing often isn't front centre where it belongs.
This is a Physical Wellbeing issue.
What strategies have you seen developing in the region over the past 6-12 months to address health and wellbeing in the workplace?
I think strategy is an overused word and would indicate a well thought out approach to a particular situation.
Frustratingly, what I see is literally hundreds of companies bombarding Firms like ours with ill written, ill informed, impersonal mailshots attempting to forge a business out of wellbeing, with little or no credibility.
That said the introduction of initiatives such as the Unemployment Insurance Scheme in order to assist with Financial Wellbeing if the worst happens, is an attempt to move in the right direction.
It's a good initiative for sure but also a sign that things were going wrong with regards to Financial Wellbeing in the first place.
Why is employee wellbeing so important to you personally?
Engineering, Automation, Technology, Finance everything we eat, everything we use and enjoy in everyday life needs other human beings to invent, harvest, prepare or support it.
Nothing works without a human heartbeat, and we are too quick to forget that. In order to get the very best out of our teams, we must first understand what issues, worries and baggage they carry with them to work every day.
Once you truly understand the pressures people live with daily, then you can adjust your approach to get the best out of your people.
This enables the Career Wellbeing.
What are you most looking forward to about our event in February?
Being able to engage with my peers at the event. To listen and learn from others, and to hopefully put a different slant on some of the conversations and mindsets in the room in an attempt to keep it real.
Tell us, what is your vision for the workplace of the future, in terms of employee engagement, health and wellbeing?
A realistic workplace free from preconceived misconceptions that everybody sees colour and everyone cares about other people's national identities, religion and gender.
As humans we are all wired differently, some people don't appear to be wired at all, we must let people be comfortable in their happy place without pushing ideologies onto others.
The workplace is a hugely general term and if we think about the construction industry v financial services for example, the word wellbeing means very different things. I have been involved with both sectors and in many jurisdictions worldwide so I can speak first-hand about the misconceptions.
What areas do you think employers should be focused on over the next 12-18
months?
Paying every member of their staff fair pay for a fair day's work, not expecting people to work for nothing, paying them on time every time and not exploiting people due to ethnicity.
How has your organisation been leading the way?
By being realistic, natural and authentic. What we/I do is 100% natural and not forced and I am immensely proud of that.
Alan will be speaking in Dubai at the Wellbeing at Work Middle East Summit that takes place both live and in-person in Riyadh and Dubai and virtually for the wider region. Further details on the Summit can be found here.