As we enter 2023 after what for many was an uncertain 2022, our conversation with Serena focussed on three trends for the coming year that she identified in a recent Newsletter. These are :

1. The rising use of hybrid work models
2. The increasing influence of Gen Z and Gen Y
3. A growing focus on mental health in the workplace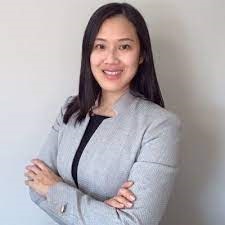 Serena shared her insights in these three areas an how they are linked and we ended our conversation with some reflections on measurement and analytics and how these can support wellbeing – the subject she will address at our Wellbeing at Work Summit in San Francisco on March 9.
Check out this fantastic podcast here and meet Serena in-person at our 2023 San Francisco Summit here on March 9.
Conversations on Wellbeing at Work
How do you make wellbeing a strategic priority and help organisations and their people thrive? Conversations on Wellbeing at Work is a brand new podcast brought to you by Wellbeing at Work where we interview the world's brightest minds from the world of business and academia to bring you the knowledge, insight and solutions to create long-lasting change to your workplace. Listen to all of our episodes at https://conversationsonwellbeingatwork.buzzsprout.com or via your favourite podcast platform.
Find our more about Wellbeing at Work's Global Summits, our Global Hub Community of C-Suite executives and our Bespoke division at wellbeingatwork.world