The team at Barrett Values Centre helps companies build authentic, resilient cultures based on deeply-felt values that are shared across the entire team. An inclusive, high-performance culture that creates the kind of we're-all-in-this-together energy that's simply unstoppable. And while Employee Wellbeing has always been a part of this they have recently launched a Wellbeing Survey and they will be sharing further details at our Wellbeing at Work US Summit on March 7-9, 2023.
Emma Kelly joins us in this episode for a wide ranging conversation on the relationship between the values that underpin organizational culture, individual employee wellbeing and leadership.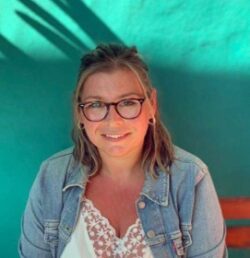 This leads to a lively conversation on the role of values and human connection, burnout, analytics, the need for intentionality in remote working environments and how companies' approach to wellbeing has to change in the face of the increasing expectations of employees.
Check out this fantastic podcast here and meet the Barrett Values Centre team in-person at our 2023 US Summit here on March 7-9.
Conversations on Wellbeing at Work
How do you make wellbeing a strategic priority and help organisations and their people thrive? Conversations on Wellbeing at Work is a brand new podcast brought to you by Wellbeing at Work where we interview the world's brightest minds from the world of business and academia to bring you the knowledge, insight and solutions to create long-lasting change to your workplace. Listen to all of our episodes at https://conversationsonwellbeingatwork.buzzsprout.com or via your favourite podcast platform.
Find our more about Wellbeing at Work's Global Summits, our Global Hub Community of C-Suite executives and our Bespoke division at wellbeingatwork.world