Military veteran, Masters in Organisational Psychology from INSEAD, Ex Chief Marketing Officer, author of Dare Lead Like a Girl, and passionate advocate for creating psychologically safe work cultures, Dalia is on a mission to bring more happiness into our workplaces.
This wide ranging conversation highlights her enthusiasm, energy and sheer joy for her work as we discuss leadership and empathy, the different approaches of men and women to leadership, the need for compassion at work.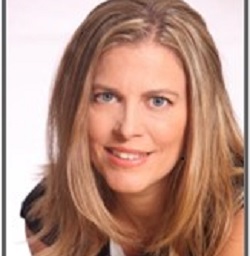 Her four pillars of "leading like a girl", Purpose, Perspective, Power and People offer a blueprint for how to integrate wellbeing into a culture that allows and welcomes us to bring our whole selves to work.
We also touch on the issue of toxic bosses – you won't want to miss her recommendations for how to deal with this challenging situation.
Check out this fantastic podcast here and meet Dalia in-person at our 2023 New York Summit here on March 7.
Conversations on Wellbeing at Work
How do you make wellbeing a strategic priority and help organisations and their people thrive? Conversations on Wellbeing at Work is a brand new podcast brought to you by Wellbeing at Work where we interview the world's brightest minds from the world of business and academia to bring you the knowledge, insight and solutions to create long-lasting change to your workplace. Listen to all of our episodes at https://conversationsonwellbeingatwork.buzzsprout.com or via your favourite podcast platform.
Find our more about Wellbeing at Work's Global Summits, our Global Hub Community of C-Suite executives and our Bespoke division at wellbeingatwork.world