Provide your leaders with guidance; provide your people with tools. Our wellbeing at work masterclasses and coaching programmes support your cultural strategic efforts by providing your people with the tools to support themselves and their teams.
Facilitated by our network of inspiring expert speakers and accredited coaches and with over a decade's worth of global insights, participants can expect to come away with personal and organisational wellbeing and cultural insights to use ongoing, in areas such as:
Building wellbeing habits
Emotional intelligence and resilience
Leadership skills
Dealing with change & uncertainty
Work-life integration
Beating imposter syndrome
Communication skills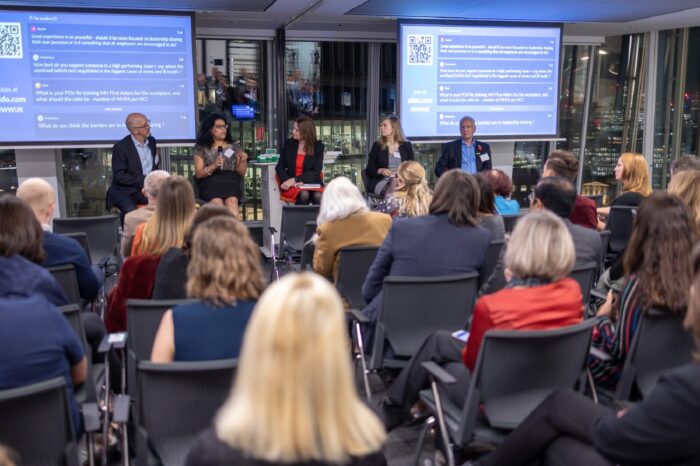 We can also personalise our masterclasses to your needs.
If your staff could benefit from any or all of the above, please leave your details below for more information and a copy of our masterclasses brochure.
To download the full masterclass brochure, please leave your details below.