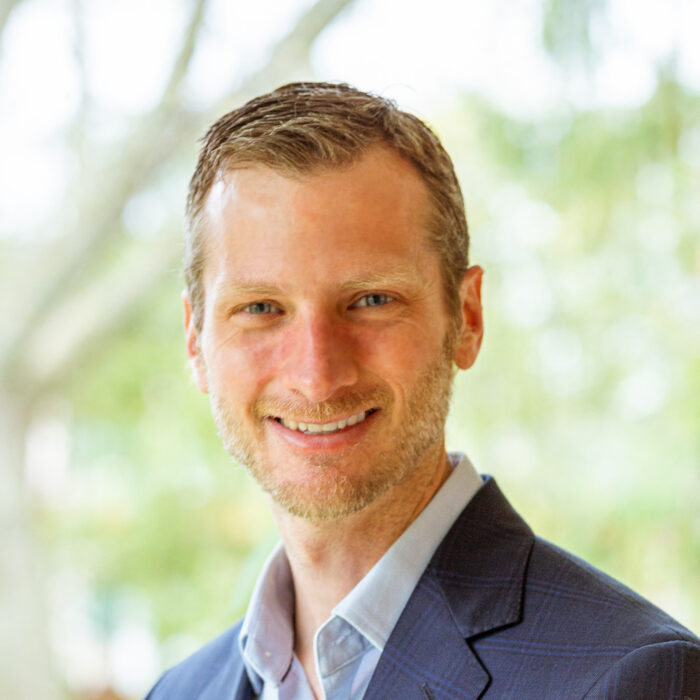 Patrick Ens is the President of Capital One Canada, and oversees strategic direction and operations driving toward the goal of helping Canadians succeed with credit.
Aligned with his belief that financial literacy and financial well-being are a shared responsibility of both the industry and consumers, Patrick leads Capital One Canada's mission to change banking for good, overseeing development of innovative credit solutions tailored to the needs of individuals. Patrick believes that Canadians can achieve their financial goals when given the right access, the right tools and the right products.
We caught up with Patrick in preparation for his involvement in the Wellbeing at Work Summit Canada which takes place from September 26-28 live and in-person in Toronto & Calgary to find out why he is so passionate about wellbeing at work and why he is looking forward to the Summit.
We are thrilled that you will be speaking at our Wellbeing at Work Canada Summit in September. Our first and most important question is, how are you doing today?
Overall, I'm in a very good place right now. It's an honour to have the opportunity to lead the tremendous team we have at Capital One Canada and have a positive impact on the lives of millions of Canadians. In today's evolving climate, we face many significant challenges as leaders, and I'm fortunate that a hallmark of the culture we have at Capital One Canada is resilience – we are collectively strong and always find opportunities to support each other in challenging times. On top of that, I'm fortunate to have a healthy and happy family I love spending time with, and the flexibility to prioritize time with them when that's where I need to be.
As a leader based in Canada, what are the main challenges your you are facing when it comes to employee wellbeing?
There is no one-size-fits-all approach. Every individual is unique in their own way and they have unique challenges. As leaders, it's our job to forge strong relationships with our people so that we can understand their particular needs and support them as best we can. As the leader of an organization, I focus on driving a culture of connection, support and compassion. We also need to equip our associates and leaders with the tools they need to be successful. We are very proud of the roster of benefits and offerings we offer to support our associates' wellbeing, and see opportunities to better ensure our people understand their availability and how to access resources. We're now dedicating more energy toward ensuring associates are fully up-to-date on the many ways that they can prioritize their wellbeing through Capital One Canada benefits.
Why is employee wellbeing so important to you personally?
I started at Capital One Canada right out of university and have had the incredible honour of building up my expertise over the years. During the time I've spent growing within Capital One Canada, my life outside of work has also evolved. I've become a husband and a father and have experienced first-hand, the impact of an organization that truly believes in your potential and is invested in your wellbeing and success, throughout life's different stages. I want to ensure that I pass this positive experience forward and enable our associates to prioritize their overall wellbeing.
What are you most looking forward to about the Summit in September?
I'm most looking forward to connecting with other industry leaders on how we can best put our people first and demonstrate a positive example of empathetic and compassionate leadership. I believe when leaders foster strong personal connections with their people, they can unlock the potential of individuals within their organization and drive far stronger, more sustainable business results.
Tell us, what is your vision for the workplace of the future, in terms of engagement, health and wellbeing?
I see a future where leaders recognize that job performance, career growth, and personal health and wellbeing are inextricably linked. As leaders, it is our charge to grow and develop talent that will enable our organizations to thrive over the long term. That is only possible when the people within our organizations are thriving in their careers, and that in turn is only possible when our people are able to thrive in their personal lives. When we take the long view, it becomes clear that a key component of effective leadership is enabling the success of our people inside and outside of work. That's not to say we need to be involved in their personal lives – but our people need the support and flexibility to navigate life both inside and outside of work to create a sustainable system.
How has your organization been leading the way?
There are countless initiatives I'm incredibly proud of at Capital One Canada, but one of the things that really stands out to me is how we build and maintain trust with our associates by providing them with the opportunity to prioritize their wellbeing. Last year, we launched a new benefit called "Take Some Time," which allows our associates to take up to six months of protected leave to volunteer, travel, or be with family. In our day to day, we also understand the importance of work-life balance, and ensure associates are able to fully disconnect on their weekends and time off. Whether it's through "Invest in Yourself Day" or any of our benefits, our people know that in this fast-paced financial industry, what sets our organization apart is our passion for uplifting and empowering both our customers and associates.
Patrick will be speaking in Toronto at the Wellbeing at Work Summit Canada that takes place both live and in-person in Toronto and Calgary, and virtually for the wider region. Further details on the Summit can be found here.