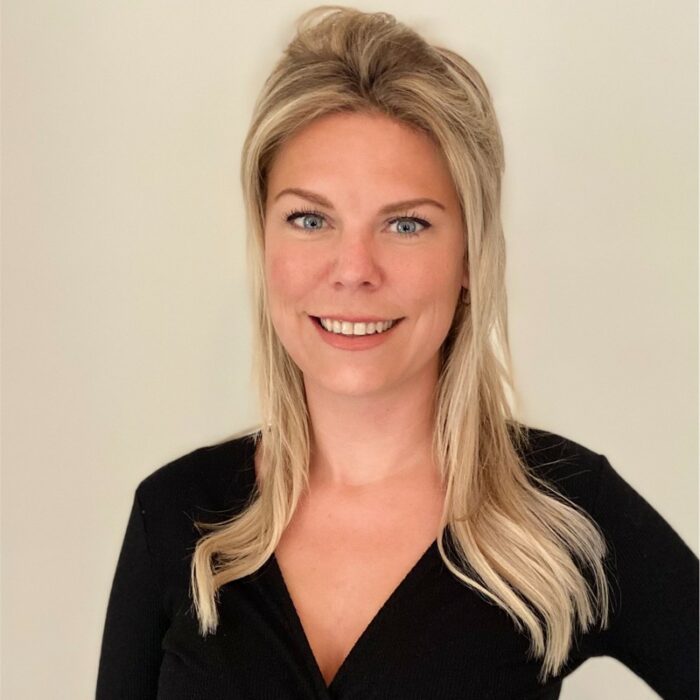 We caught up with Kelly Heijligenberg in preparation for her involvement in the Wellbeing at Work Summit Europe which takes place from 23-25 May live and in-person in Amsterdam & Zurich to find out why she is so passionate about wellbeing at work and why she is looking forward to the Summit.
We are thrilled that you will be speaking at our Wellbeing at Work Europe Summit in May. Our first and most important question is, how are you doing today?
I am very well thank you. I am grateful to have been invited and very excited to be taking part in such an important panel discussion on the future of work and how to support employees.
As a leader based in the region, what are the main challenges you are facing when it comes to employee wellbeing?
The traditional workplace has evolved a lot in such a short space of time, with remote working now commonplace. At Virtuagym, we have a remote-first working policy, which best fits with our company culture and the fact we are a fast-paced, growing fitness technology scale-up. Ensuring our employees have a good work-life balance is our absolute priority.
Naturally, being a global company with a remote-first working policy means we have to put even more focus on preserving and building our company culture, while also ensuring our employees feel connected to the company and their peers. We've been able to meet this challenge through intelligent use of employee technology – from digital communication and feedback solutions to our own company mobile app – to ensure strong employee engagement, support and motivation.
What strategies have you seen developing in Europe over the past 6-12 months to address health and wellbeing in the workplace?
How an organisation approaches workplace wellbeing is of course to an extent dictated by factors such as company size and industry. However, we are generally seeing a greater emphasis being placed towards flexible workplace arrangements and corporate health and wellness programmes.
Organisations are viewing their employees not simply as resources to use 9-5 but as individuals who need different environments and opportunities to thrive. Before, we used to bend our daily lives to fit into our working days, but increasingly this is being turned on its head, supported by a shift in attitudes, accessible technology and more streamlined feedback processes and communication.
Today, company's have a role beyond simply providing a salary in return for a service. We are seeing more and more resources being put towards health and wellness programmes to support holistic mental and physical wellbeing. We spend so much of our lives at work, so why shouldn't our employers invest more into our health?
Why is employee wellbeing so important to you personally?
In short,  because we have to understand that people are more than just employees. To build and retain the best teams, and enable brilliant individual and group work, we need to embrace how people have different needs and personal circumstances. There is real value in investing in employees' physical and mental wellbeing.
What are you most looking forward to about the Summit in May?
The Summit is the ideal time for those working within the industry to share ideas and inspiration, as well ask questions, to help further deepen our collective pool of knowledge regarding wellbeing at work. I'm really excited to play my part in this and for all the learnings and ideas the Summit will provide.
Tell us, what is your vision for the workplace of the future, in terms of employee engagement, health and wellbeing?
My vision for the workplace of the future is a connected, transparent and flexible one, underscored by hybrid working technology.
With such opportunities for flexible working, it has never been more important to ensure employees and teams feel connected to one another and their employer. Equally, there is an added responsibility for HR departments and team managers to understand how their employees are feeling, with the trade off for more flexibility being less physical face-to-face time. That's why I believe transparent feedback is essential for workplaces, now and in the future.
At the centre of this is technology. I believe the innovations in employee wellbeing will continue to increase, with digital solutions becoming a core part of how companies communicate, collect feedback, motivate, manage and share work, build communities and offer opportunities for physical and mental wellbeing.
What areas do you think employers should be focused on over the next 12-18 months?
A 2023 State of People study by Lattice found that the key to a thriving hybrid workforce is culture. A third of HR leaders stated they were worried about employee facetime, with most concerned with employee connection, career conversations and morale.
This furthers my belief that the priority for employers right now is both creating strong hybrid cultures and transparent, seamless employee feedback and communication.
The dramatic changes in modern working environments may have created uncertainty for employers, but fortunately there are now a multitude of technological solutions to help ensure effective engagement across difficult locations and timezones, helping create and maintain affinity to a company. For example, Officevibe for regular employee surveys, Slack and Teams for instant individual and group communication and Lattice for public or private feedback and setting of individual goals.
How has your organisation been leading the way?
Firstly, Virtuagym has its own corporate health and wellness product, with companies using our software to empower their employees to become happier, healthier and more productive. For example, by giving them 24/7 access to workouts, wellness content and community features to support their physical and mental wellbeing, all of which can be easily managed by the company. We believe this is invaluable for boosting productivity, decreasing stress, and reducing absenteeism.
As mentioned, at Virtuagym we have a remote-first, flexible workplace with an accessible office hub. We also offer up to 12 weeks of working abroad in Europe. We are aiming to lead the way in terms of the technological solutions we use to support our employees. For example, we use OpenUp for mental wellness and tools such as Slack, Notion and Lattice to ensure strong communication, collaboration and feedback. Meanwhile, to keep our people engaged and active we use our own VG @ Work app, which includes features such as challenges, workouts, videos on demand and nutrition guidance.
Kelly will be speaking in Amsterdam at the Wellbeing at Work Summit Europe that takes place both live and in-person in Amsterdam & Zurich and virtually for the wider region. Further details on the Summit can be found here.