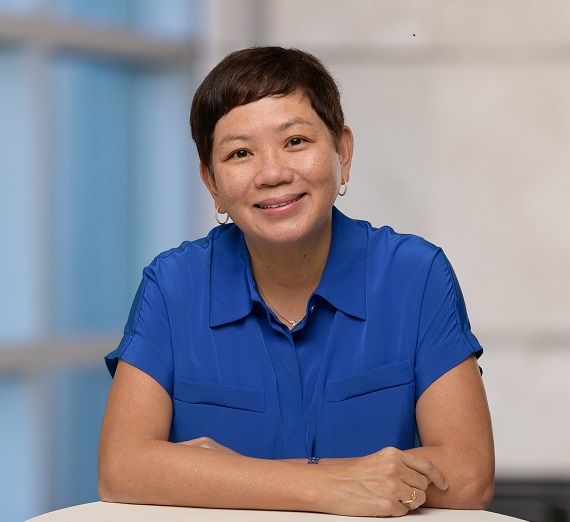 We caught up with Kathy in preparation for her involvement in the Wellbeing at Work Summit Asia which takes place from 25-27 April live and in-person in Singapore & Bengaluru to find out why she is so passionate about wellbeing at work and why she is looking forward to the Summit.
We are thrilled that you will be speaking at our Wellbeing at Work Asia Summit in April. Our first and most important question is, how are you doing today?
I'm feeling great following a bout of illness which landed me in the hospital in middle of March. So, it brings home this message 'Good health is wealth'.
As a leader based in the region, what are the main challenges you are facing when it comes to employee wellbeing?
To begin with, Asia is a diverse region and any form of employee well being solutions must be tailored made to each specific country's needs.
What strategies have you seen developing in Asia over the past 6-12 months to address health and wellbeing in the workplace?
It's heartening to see that companies are realising the necessity of preventive health and well-being solutions in order to have a healthy workforce. Some of these are now parcelled as part of employee benefits:
Health screening
Gym membership
Person medical rider insurance coverage
Fruits basket
Exercise challenges / gamification
Employee assistance program
More lately, there's focus on addressing or at least acknowledging that mental health is equally important. And a section also focused on financial health, in planning ahead for retirement.
Why is employee wellbeing so important to you personally?
As a DEI professional, I truly believe that people are most engaged in the professional setting if they can be their authentic selves. Any form of hiding or covering (of their diversity dimensions be it age, religion, sexual orientation etc.) will have an emotional tax on such individuals and subsequently, impacts their mental wellbeing. I have heard many marginalised stories of minorities and the detrimental impact of daily microaggressions to be able to draw a correlation of how important addressing DEI solutions in the workplace.  
What are you most looking forward to about the Summit in April?
I'm looking forward to connecting with like minded professionals in person here in Singapore to hear any new solutions that their companies are trailing to improve employee wellbeing in holistic manner.
Tell us, what is your vision for the workplace of the future, in terms of employee engagement, health and wellbeing?
My vision is to have individualised tailor solutions which uses a DEI lens to assess the needs of the individual and provide the solutions accordingly. For example: a gay employee (who hasn't come out in the workplace) may prefer to have a counsellor who understands the challenges of their sexual orientation and gender identity at work. 
What areas do you think employers should be focused on over the next 12-18 months?
Double down their efforts on what they are doing today; and more importantly remove the necessary stressors at work. These may pertain to hygiene factors: looking at workload distribution, handling multiple time zones, disconnecting from work (or devices), ensuring holidays are consumed etc.
How has your organisation been leading the way?
LR has a flexible work policy for anyone who requires it – be in care giving duties. Beyond the EAP programs, LR has also trained a team of mental health and well being champions across the globe to offer peer to peer support, and highlight the importance of mental health and well being.
Kathy will be speaking in Singapore at the Wellbeing at Work Summit Asia that takes place both live and in-person in Singapore & Bengaluru and virtually for the wider region. Further details on the Summit can be found here.