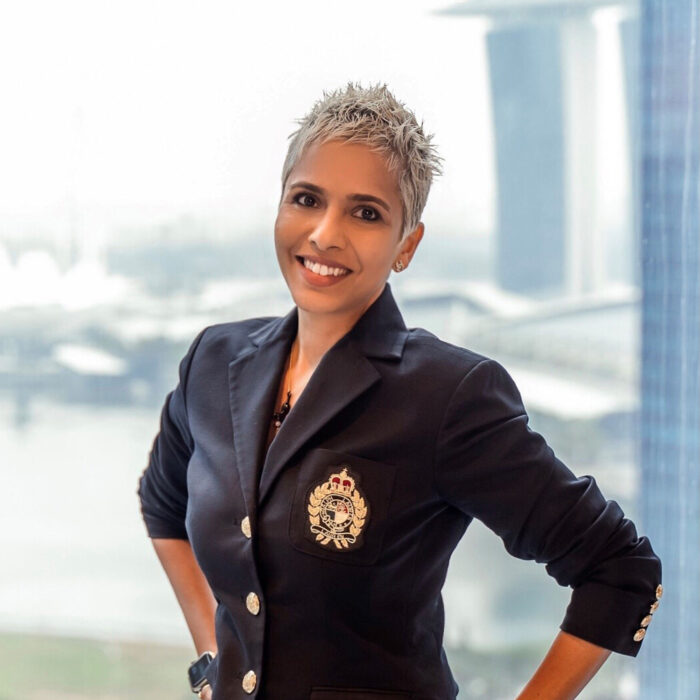 We caught up with Ingrid in preparation for her involvement in the Wellbeing at Work Summit Asia which takes place from 25-27 April live and in-person in Singapore & Bengaluru to find out why she is so passionate about wellbeing at work and why she is looking forward to the Summit.
We are thrilled that you will be speaking at our Wellbeing at Work Asia Summit in April. Our first and most important question is, how are you doing today?
Today – I feel busy but energized!
As a leader based in the region, what are the main challenges you are facing when it comes to employee wellbeing?
Most people believe that burnout is the price you pay for success. And taking a break or investing in their own wellbeing is not seen as a priority.
That's the main challenge but the fact is that people may not even know what burnout looks like. They may think they are just tired, but fine and this is "just the way it is in corporate life".
And as new graduates enter into the corporate world this mentality is passed on to them by society so the circle continues.
What strategies have you seen developing in Asia over the past 6-12 months to address health and wellbeing in the workplace?
A lot of corporate workplaces are going beyond just the occasional yoga or mindfulness workshop. We know stress in general isn't going to go away and it isn't just stress at the workplace – most of the time the work environment might be fine but it's the other thing called life that's happening the background. We are seeing more organisations waking up to this fact and focusing on how we can enable sustainable performance and build resilience by addressing mental, physical, spiritual and emotional wellbeing as a whole.
Why is employee wellbeing so important to you personally?
For me seeing people take better care of themselves and their overall mind, body, heart and soul – is deeply rewarding and aligned to my purpose. Helping people help themselves is at the core of everything I do.
Within my role I always create or find opportunities to be part of some network or initiative that is uplifting and focused on wellbeing.
I'm a facilitator for Thrive Asia Pacific and Google's #IamRemarkable – both of these workshops focus on key aspects of mental and emotional wellbeing – helping people accept themselves and make small changes in their thinking or actions that will make big differences in their life.
What are you most looking forward to about the Summit in April?
Listening to and learning from others in the wellbeing industry. And most of all meeting people in person and building connections – that's a big part of wellbeing, isn't it?
Tell us, what is your vision for the workplace of the future, in terms of employee engagement, health and wellbeing?
At the core of it, if people can be themselves at work, they know who they are and why they do what they do is aligned to their purpose , then we have a winner.
If organisations put wellbeing at the core of their strategy and acknowledge the direct relationship to productivity and sustainability – that's the future.
What areas do you think employers should be focused on over the next 12-18 months?
Changing the mindset that burnout is the price we pay for success. We can look after ourselves and be successful at the same time. It starts with making sure people are taking time to recharge, by not forgoing vacations and weekends.
There must be strict guardrails around ensuring employee downtime. If people have enough time to recharge and recover, they will have more sustained performance through the week.
How has your organisation been leading the way?
I'm proud to be at Citi and especially proud of Jane Fraser's approach to leading with empathy.
Citi globally are focused on building capability in employees to recognise signs of mental health in self and others, how to speak to a colleague or family member who may be affected and when and where to refer for assistance. Capability building in this area is a strategic Wellbeing priority as well as de-stigmatising speaking out when support is required. We are prioritizing employee wellbeing at every level and creating opportunities for folks to hear from and build communities around each other. There's a community where everyone can belong – be it graduates, young parents, empty nesters, parents with teens, LGBTQ+, generations, gender and many more.
Ingrid will be speaking in Singapore at the Wellbeing at Work Summit Asia that takes place both live and in-person in Singapore & Bengaluru and virtually for the wider region. Further details on the Summit can be found here.