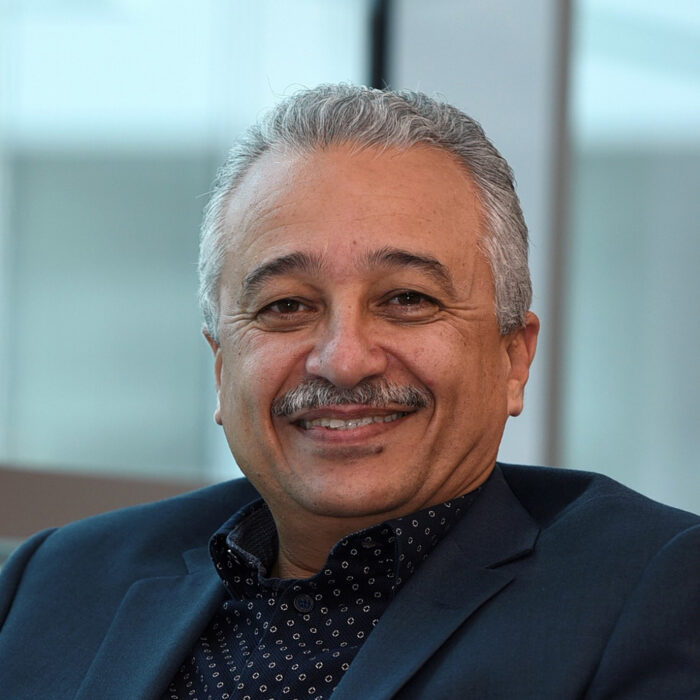 Dr Maged Iskander, Health & Wellbeing Consultant at Drs. Nicolas & Asp is a Diplomate Physician, certified by the International Board of Lifestyle Medicine. He holds postgraduate degrees in Anesthesia, Business Psychology and a Master's in Applied Positive Psychology from Buckinghamshire University, UK.
His passion for serving patients has led him to the healthcare industry, where he spent 30 years progressively holding medical and commercial leadership positions within the pharmaceutical and nutrition businesses.
He is a licensed Executive Coaching practitioner by the Dubai Development Authority, a reviewing member for the Middle East Journal of Positive Psychology, and many other medical and psychological associations.
We caught up with Dr Maged in preparation for his involvement in the Wellbeing at Work Middle East Summit on 21-23 February to find out why he is so passionate about wellbeing at work and why he is looking forward to the Summit.
We are thrilled that you will be speaking at our Wellbeing at Work Middle East Summit in February. Our first and most important question is, how are you doing today?
I am doing great; I feel healthy and happy.
As a leader based in the region, what are the main challenges you are facing when it comes to employee wellbeing?
When it comes to employee well-being, the main challenges are related to the increased demand due to economic challenges, competition, and the work environment.
What strategies have you seen developing in the region over the past 6-12 months to address health and wellbeing in the workplace?
UAE is probably the leading country within the Middle East region when it comes to addressing health and well-being in the workplace, many government entities now have developed programs to care for their employees, and health and well-being have become high on the priority list.
Why is employee wellbeing so important to you personally?
As a medical doctor, my purpose is to help people live healthier, and because work is becoming the leading cause of stress that impacts peoples' physical and mental health, I have a great interest in employee well-being.
What are you most looking forward to about our event in February?
First, I am looking forward to sharing how the science of Lifestyle Medicine can be applied in the corporate world and improve employees' health and well-being. Secondly, I am looking forward to learning from the speakers and participants, how are they progressing in this field, and hopefully by sharing knowledge and experience, we can have a better impact on peoples' health.
Tell us, what is your vision for the workplace of the future, in terms of employee engagement, health and wellbeing?
My vision for the workplace of the future is to have a place where employees are "Happy & Healthy" at work, a place/environment that helps people to "Flourish" and organisations to "Thrive."
What areas do you think employers should be focused on over the next 12-18
months?
In my opinion, there are three areas employers should focus on;
1) First is putting employees' health and well-being as a priority within their overall strategy.
2) Second is to genuinely believe that people are the most valuable assets and that caring for their health and well-being is one of the best investments.
3) Third is utilising novel scientific approaches like "Lifestyle Medicine" and "Positive Psychology" to address employees' health and well-being.
How has your organisation been leading the way?
My current organisation, Drs. Nicolas & Asp clinics are starting a novel approach in health under "Integrative Medicine". Lifestyle Medicine is one of the novel approaches that we apply in one-to-one consultations at our clinics and by providing consulting and education to organisations on how to use this at workplace.
Dr Maged Iskander will be speaking in Dubai at the Wellbeing at Work Middle East Summit that takes place both live and in-person in Riyadh and Dubai and virtually for the wider region. Further details on the Summit can be found here.