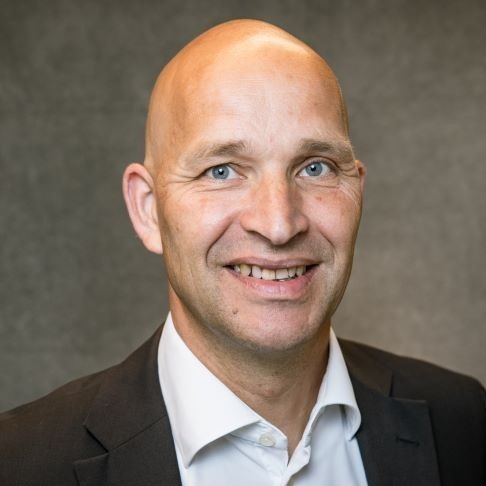 We caught up with Christoph Haldi in preparation for his involvement in the Wellbeing at Work Summit Europe which takes place from 23-25 May live and in-person in Amsterdam & Zurich to find out why he is so passionate about wellbeing at work and why he is looking forward to the Summit.
We are thrilled that you will be speaking at our Wellbeing at Work Europe Summit in May. Our first and most important question is, how are you doing today?
I feel fantastic. With the exception of all the rain in May in the city of Zurich, I don't want to complain.
As a leader based in the region, what are the main challenges you are facing when it comes to employee wellbeing?
Well-being has many facets. Just as individual as people are their perceptions and the importance of personal well-being. With a mobile office share of 60% on average, the biggest challenge for me and all managers in the company is to identify possible unwellness at an early stage.
What strategies have you seen developing in Europe over the past 6-12 months to address health and wellbeing in the workplace?
The pandemic with the many video calls gave us a glimpse into kitchens, living rooms and holiday homes. Leading in the hybrid (off-/onsite) working world, however, has to be learned. It is essential that:
a) We create awareness of the facets of personal well-being.
b) Managers learn how they can best support employees in the new world of work.
c) what detachment really means – never was work-live balance more important than now.
Why is employee wellbeing so important to you personally?
The financial impact and personal hardships and illnesses of all kinds move me very much and spur me on to work for well-being in the company.
What are you most looking forward to about the Summit in May?
Networking and learning which challenges peers are facing and how they tackle them.
Tell us, what is your vision for the workplace of the future, in terms of employee engagement, health and wellbeing?
I would like to see a culture that is built on mutual respect and empathy and thus provides a social safety net for employees with concerns and limitations of any kind.
What areas do you think employers should be focused on over the next 12-18 months?
Train leaders and teams in genuine cooperation and invest heavily in training on prejudices and taboo topics.
How has your organisation been leading the way?
Increased training opportunities and by offering low-threshold counselling services.
Christoph will be speaking in Zurich at the Wellbeing at Work Summit Europe that takes place both live and in-person in Amsterdam & Zurich and virtually for the wider region. Further details on the Summit can be found here.