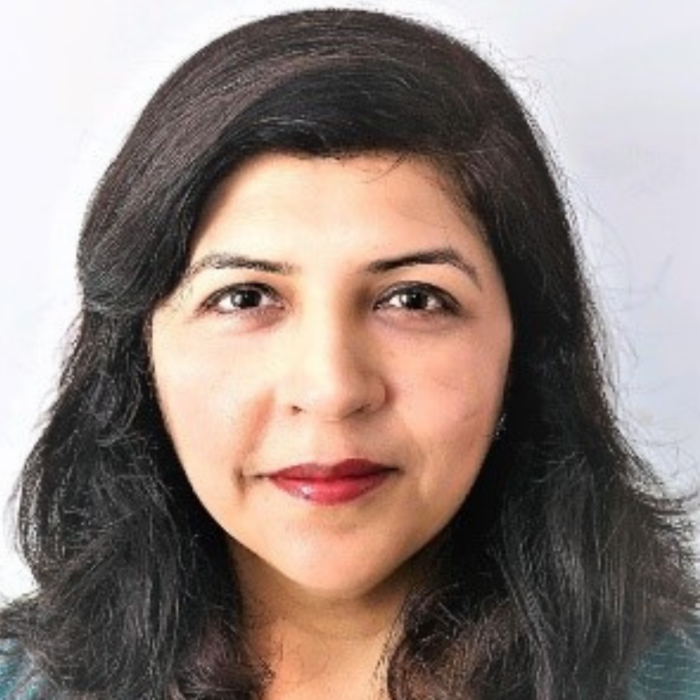 Avneet Hora has more than 2 decades of corporate experience. She is currently the senior director of Human Resources and a Board member for Unisys India. She also leads the HR Digital transformation for the organization globally. She was earlier the Global HR Business Partner for Digital Workplace Services which is the largest business unit for Unisys Corporation. She is a firm believer that it is essential for HR to know the business as much as it knows the people who make the business happen. She has played key leadership roles in HR, Workforce Management, and Service Delivery. Her focus is on building high-performing teams, forging strong relationships, and empowering leaders of the future to reach their potential. Avneet has worked for Hewlett Packard, ABN Amro Bank N.V, Bank of America, and PepsiCo Restaurants. She holds a Master's degree in Management from Symbiosis, Pune, and Bachelor's Degree from Delhi University.

We caught up with Avneet in preparation for her involvement in the Wellbeing at Work Summit Asia which takes place from 25-27 April live and in-person in Singapore & Bengaluru to find out why she is so passionate about wellbeing at work and why she is looking forward to the Summit.
We are thrilled that you will be speaking at our Wellbeing at Work Asia Summit in April. Our first and most important question is, how are you doing today?
I'd like to express my gratitude for having the opportunity to be a part of this summit. My team and I are doing great. Though the pandemic has been tough for all of us, we have many things to be grateful for!
As a leader based in the region, what are the main challenges you are facing when it comes to employee wellbeing?
With our new hybrid mode in place, we are seeing employees thrive as we invite them to planned events and continue our focus on wellbeing, a healthy and inclusive workplace culture and building a community and support system at work.
What strategies have you seen developing in Asia over the past 6-12 months to address health and wellbeing in the workplace?
Employees of all generations continue to experience workplace burnout as a consequence of prolonged stress levels. This can be due to physical exertion, emotional exhaustion, a loss of drive, a sense of estrangement, or a diminished sense of achievement.
Over the past few months, there has been a heavy focus on employee wellness and health, not only in Asia but across the global business landscape. Consider the example of a recent proposal in Singapore to improve workplace mental wellbeing, including investment in mental health training for managers, developing a culture of psychological safety, and offering access to mental health services. Similarly, in response to the finding that over 50% of Gen Z employees in Asia suffer from poor mental health, organizations are implementing new strategies, such as mental health awareness programs and employee assistance programs.
We see many employers relying on a holistic approach by introducing technology tools to promote employee wellbeing across levels – mental and physical wellbeing. They also offer flexible working hours. The emphasis lies on fostering the mind and sense of purpose in employees to build a resilient workforce. Overall, there has been a positive development that has the potential to benefit both employees and organizations.
At Unisys, we are proactively addressing the significance of wellbeing through consistent and transparent communication. We prioritise the mental health and wellbeing of our people as they negotiate the hurdles of a hybrid workplace.
Why is employee wellbeing so important to you personally?
As an employee myself, employee wellbeing is critical to me because it is the cornerstone of a healthy and effective workplace. Employees who feel encouraged and valued, are more engaged, driven, and committed to their jobs, which contributes to a company's success.Furthermore, boosting employee wellbeing is not just the ethical thing to do, but it is also vital for attracting and maintaining top talent in a competitive market. As a leader, I believe it is my responsibility to foster a culture that values our employees' health and well-being
What are you most looking forward to about the Summit in April?
As a leader who is enthusiastic about employee well-being, I am looking forward to exchanging ideas and brainstorming with other leaders about how we can continue to assist our staff in the most effective manner. Moreover, I am excited to network and learn from the experiences of other leaders, as well as hear about their innovations and ideas on the subject. This summit, I believe, will give a fantastic opportunity for collaboration and growth, and progress in the field of employee well-being.
Tell us, what is your vision for the workplace of the future, in terms of employee engagement, health and wellbeing?
Our collective vision in Unisys for our employees is a workplace that is inclusive, diverse, and balanced. Ensuring a purposeful employee experience is one of our strategic priorities. In 2022, we created a cross-functional team to explore our employees' experience and to create ways to improve it. This team is sponsored by our Chief Human Resources Officer, Katie Ebrahimi and our Chief Operating Officer, Mike Thomson, and consists of representatives of our business units at different levels of seniority in the organization. The team was built on three pillars of experience: shared purpose, wellbeing, and growth. Our work on this team is ongoing and informs other areas for improving our culture, all of which is measured through our annual engagement survey.
Part of the culture at Unisys is to support employees in all aspects of their work and life, including providing resources thatsupport their overall mental health and well-being. Outside influences play a major role in our employees' lives, especially following the impact of COVID-19. In 2022, Unisys initiated a partnership with a new global provider, ComPsych, to address our employees' total well-being. Early on, Unisys identified mental health and well-being as a key pillar of our Associate Value Proposition on which to focus for 2022.
Unisys introduced "My Life Resources," an employee assistance support program that also provides holistic, 24/7 resources for financial wellness, physical fitness, social well-being, work-life balance, mindfulness, and resiliency. Interactive behavioral health tools, confidential counseling, and multi-faceted resources help tackle common issues for employees and their families, such as stress, depression, anxiety, and insomnia.
What areas do you think employers should be focused on over the next 12-18 months?
In my opinion, there has been a notable shift in the perception of employee wellbeing, with a greater emphasis on feedback and the use of aligned software for everyday communication. Hence, more businesses will incorporate wellbeing programmes into their business goals and develop better solutions and metrics to quantify their impact.Furthermore, as we progress toward a digital future, companies should prioritise talent retention by upskilling and training their workers with future-ready abilities. Another area to focus on is tapping into tier two and three cities by designing accessible job roles that can be performed beyond geographical boundaries.
For this year, we set the stage for creating a "Winning Culture" to create breakthroughs everyday in everything that we do within Unisys. We hit the "refresh" button and relaunched our brand and with a new and renewed purpose outside as well as within the company.
At Unisys, culture is a critical lever for delivering on our brand purpose. It is about equipping us, as employees, to embody the brand every day. Our brand is very purposeful, and we relentlessly reimagine the status quo to propel people and organizations forward. And for this, we have created the winning culture platform.
Our Winning Culture Platform consists of three key internal components.
Rallying Cry: This is our more emotional call-to-action to drive us to collective action.
Success Statement: A Statement that accurately and concisely defines the strategic objective of Unisys' culture.
Behaviors: These are the core aspirational behaviors that guide our actions to deliver on purpose. The behaviors you'll see here are a combination of what's core to our DNA today as well as new behaviors and mindsets critical for the future, to deliver on our purpose and the idea of "Experience Breakthroughs".
These behaviors are:
Explore – I tap into my innate sense of curiosity and imagination, actively seeking to learn, build new skills, and surface opportunities.
Experiment – I reimagine the status quo: embracing risk to test ideas, push frontiers and achieve success.
Act with agility – I recognize my impact on our business and proactively identify opportunities for action that make a difference.
Take Ownership – I operate from a place of accountability, inclusivity, and higher purpose to foster trust and power progress.
How has your organisation been leading the way?
We follow a multidimensional approach at Unisys, which includes programmes like mental health care and virtual sessions by experts. At Unisys, we are very particular about our employees' safety and well-being. During the pandemic we ensured that all our employees were equipped with the right tech support, to make remote working a seamless experience. As we transition into a hybrid working model, our leadership is vocal about work-life balance and frequent connection between employees and leadership to address any associate concerns.
To further promote physical and mental well-being, we have introduced various initiatives such as:
Employee Assistance Program (EAP): From time to time, everyone experiences situations that affect their general well-being. Unisys recognizes this and as a result has introduced a global Wellbeing and Employee Assistance Program (EAP) to help all employees be more successful at meeting their responsibilities at home and at work. The Wellbeing and Employee Assistance Program (EAP) can provide support on a wide range of work and personal issues. Some areas include improving relationships, parenting, couples' support, managing stress, managing life changes, career success, wellness coaching, surviving the loss of a loved one, managing workplace pressure, improving esteem and confidence, referrals to local financial or legal resources, pursuing personal interests and maintaining physical health.
Fun at work engagements: These are conducted virtually for the entire Unisys family as well as within teams by employee groups or leaders. We also encouraged families of the employees to participate in many of these engagements. We organized activities specifically for the children of our employees as well. For example, during the pandemic, we conducted a virtual session on mandala drawing and employees joined along with their families to learn to make colourful mandalas.
Unisys India Wellness Program: We have a holistic wellness program set up in collaboration with credible partners. Employees can leverage this program to avail 1:1 expert-led well-being coaching and consult with India's best doctors and practitioners. They can get fitness coaching and tips and relax with the help of guided meditation and mindfulness tracks. This wellness program also helps employees measure health vitals and track daily activities.
To measure our progress towards this important facet of well-being, we've added three questions to our engagement survey for 2022 to provide Unisys insight into associate perceptions of our culture of caring. Out of the gate, our employees scored Unisys at the global benchmark established by our survey partner or higher.
Avneet will be speaking in Bengaluru at the Wellbeing at Work Summit Asia that takes place both live and in-person in Singapore & Bengaluru and virtually for the wider region. Further details on the Summit can be found here.