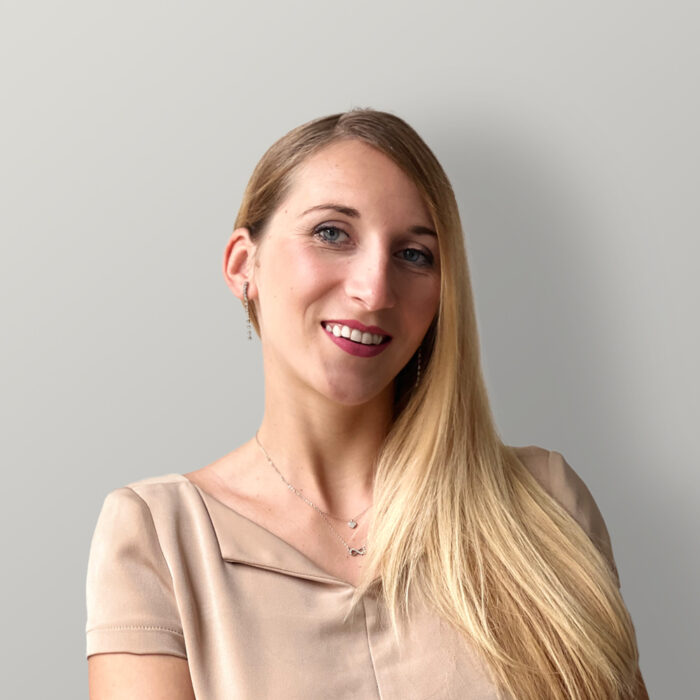 Meet Andreea, the Positive Psychology Practitioner, founder of Happiness Digger. Andreea is a speaker and workshop facilitator on a mission to empower employees to create and spread happiness at work and at home. By harnessing the science of positive psychology and more than 10 years of experience in the corporate world, Andreea focuses on bringing fun and meaningful workshops into organizations in order to create happy work cultures.
We caught up with Andreea from Happiness Digger in preparation for her involvement in the Wellbeing at Work Middle East Summit on 21-23 February to find out why she is so passionate about wellbeing at work and why she is looking forward to the Summit.
We are thrilled that you will be speaking at our Wellbeing at Work Middle East Summit in February. Our first and most important question is, how are you doing today?
Today I am feeling recharged and energized and very excited at the thought of joining you for the Wellbeing Summit in the Middle East. I have no doubt it will be packed with great content, inspiring speakers and many opportunities to network and connect with peers in the industry and leaders ready to create happy cultures.
As a professional providing services and products around wellbeing and happiness at work, what are the main challenges you are facing when it comes to employee wellbeing?
In my view the two biggest issues at the moment are exhaustion and lack of belonging, which have a very negative effect on wellbeing and happiness of the employees, but that ultimately also impact the bottom lines. Employees have been through unprecedented times, at a high pace, navigating change and uncertainty without stopping to recover and build the resources needed to ensure a state of wellbeing. Now another challenging time is hitting the workplaces and employees are tired, disengaged and afraid of what lays ahead.
What strategies have you seen developing in the region over the past 6-12 months to address health and wellbeing in the workplace?
Well it's clear that the government wants to ensure that health and wellbeing are part of the organizations that get established in the UAE. I think they understood this is a great differentiator and that it will attract companies and employees to the UAE. By the same token, it's clear that the companies themselves are keen on building that healthy and happy workplace to attract and retain talent.
However, as in many parts of the world, I think health and wellbeing in the workplace it's still in early stages and most of the time it lacks a solid strategy. It's rather fragmented and executed on an ad-hoc basis. However, I'd say I am curious to hear from everyone else at the conference and understand if my view is correct.
Why is employee wellbeing so important to you personally?
I have spent the first 10 years+ of my career as a corporate employee. And as an ex-employee of two large corporations, I have seen first hand the great parts, but also the bad and the ugly parts. I have seen how people have different experiences within the same company, the same business unit and even in the same team. So it made me wonder why. Why would some people feel happy at work and others would not if the conditions were the same? That's when it hit me. Companies can put in place resources, training and plans, managers can do their best to care for their employees, however it's what the employee itself does for his or her wellbeing that will matter the most.
So I made it my mission to empower employees to create their own wellbeing. So I became a Positive Psychology Practitioner and I specialized in working with big corporations and their employees to bring positive psychology into the workplace and empower employees to create and spread happiness. So I founded Happiness Digger and set out to advocate for employee wellbeing.
What are you most looking forward to about our event in February?
An opportunity to connect with the leaders in the region and other thought leaders and organizations focused on wellbeing at work. My hope is to come together and work to create happier workplaces.That's my mission and I will do everything in my power to make it a reality wherever I go.
Of course I am also looking forward to being on stage and energizing the audience by bringing a little play into everyone's day.
Tell us, what is your vision for the workplace of the future, in terms of employee engagement, health and wellbeing?
My vision is that the workplaces in the future will have a strategy and comprehensive wellbeing programs in place that will empower employees to create their own wellbeing recipe if you will.
Hopefully in a not very distant future, wellbeing will be at the top of the priorities list for any leader in any organization and we'll develop a way of measuring and reporting employee wellbeing. This will help push it to the top of the priority list.
It's been said before, but my hope is that in the future all companies will put their employees first, and the profits second; that decisions will be made with the employee in mind, because I truly believe that when companies take care of their employees, the employees take care of the customers and the bottom line.
What areas do you think employers should be focused on over the next 12-18
months?
In my opinion it's a great time to sit down and put in place a strategy and a wellbeing program that spans over the next 12-18 months. Wellbeing is something very complex, changing over time and therefore should be something that is run as an on-going "project".
Wellbeing to me is about giving the knowledge and the tools to the employees themselves, really empowering them to take care of themselves. It's about learning about mindset, emotions, behaviors, and what exactly we can do to enhance our wellbeing. So putting in place a program to utilize all the knowledge available in positive psychology is definitely a winning strategy and should be the focus of all employers.
How has your organisation been leading the way?
As a Positive Psychology Practitioner I have made it my mission to empower as many employees as possible to take care of their wellbeing and create and spread happiness at work and at home.
I have designed workshops that are fun but also meaningful to allow people to connect and enhance that sense of belonging while also reflecting on their internal thoughts and emotions. In addition I have created the Happy Action Card, a wellbeing tool that allows individuals to do weekly happiness-increasing activities throughout a full year. 52 different cards split in 5 categories (mindfulness, gratitude, meaning, relationships and balance) that give people the opportunity to discover things that they could be doing for their wellbeing and really create their own wellbeing recipe.
Andreea will be speaking in Dubai at the Wellbeing at Work Middle East Summit that takes place both live and in-person in Riyadh and Dubai and virtually for the wider region. Further details on the Summit can be found here.