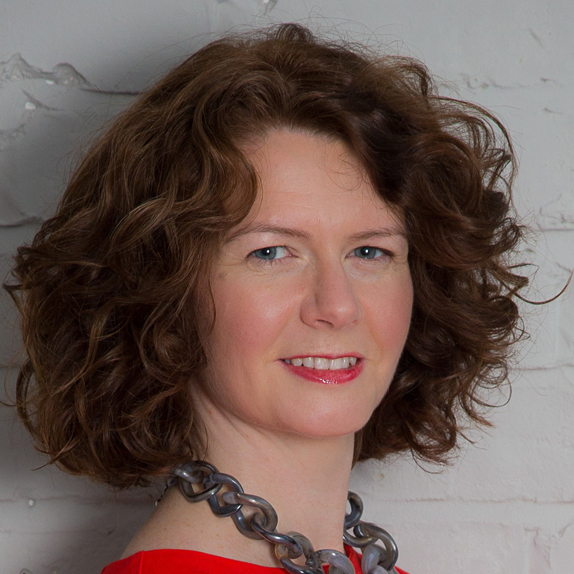 Running two businesses and being a mum to twin girls, Alison knows the importance of blending work and family life for our wellbeing at work. With a background as a senior HR leader supporting organisational development and change management across EMEA & APAC, Alison understands the culture and context within which clients work and play.
As a professionally trained and accredited coach, Alison has an interest in neuroscience and positive psychology. With experience spanning both public and private sectors together with her time as a Board member, she appreciates the different challenges that Executive teams face. Continual change, uncertainty and low levels of psychological safety aren't new challenges for employers. However the way in which we all adapt to these still are, especially as our lives and our society continues to speed up. As a Director of The Thrive Lab, Alison enjoys helping organisations navigate their blind spots and maximise their strengths to create wellbeing cultures that work.
We are delighted that Alison will be joining us as a speaker at our Wellbeing at Work Summit UK which takes place from 19th-21st September, live and in-person in London & Manchester. We caught up with her to find out why she is so passionate about wellbeing at work and why she is looking forward to the Summit.
We are thrilled that you will be speaking at our Wellbeing at Work UK Summit in September.
Our first and most important question is, how are you doing today?
I'm good thank you. My sister has been visiting from Australia so I took some time out to be with her and that has recharged my batteries completely.
As a leader based in the region, what are the main challenges your you are facing when it comes to employee wellbeing?
I hear from clients the main challenges of having to do more with less resources and how this is stretching everyone with the impact on their individual mental health and strain on team relations. The constant pace of change is unsettling people whether that's in the wider economy or within their own businesses and they feel stuck as they don't have the time to focus on employee wellbeing and yet know it's the key ingredient to retaining their teams and driving productivity.
What strategies have you seen developing over the past 6 months, both internally and externally, that is moving the dial on wellbeing in the workplace?
I've seen organisations take a system wide approach to wellbeing and what I mean by that is recognising that wellbeing is everyone's responsibility and that factors such as structural changes, processes, practices, organisational culture, can help or hinder. Those that are moving the dial are doing it because with our help they are recognising the foundational things they need to do first rather than starting with the nice to have wellbeing wish list.
Why is employee wellbeing so important to you personally?
Having worked in HR for various organisations, I've seen the impact that both challenges inside and outside of work can have on how people show up as colleagues and leaders. When we're stressed, we're not at our best. Be it a toxic boss, a leader finding their feet, or team members dealing with ill health, divorce, grief, or caring responsibilities. All of that has a ripple effect on others we work with and society at large. I had support from friends and family and just about enough self awareness to get myself out of a role that was impacting my wellbeing. Since then, my motto has always been if work's not fun, it's not working, so with The Thrive Lab we're on a mission to help people thrive at work.
What are you most looking forward to about the Summit in September?
I'm really looking forward to connecting in person with the added bonus that's going to be with people who are interested in, and care about, workplace wellbeing. I can't wait for facilitating our Round Table discussion as it's great to give people space to come together, be heard, and learn from each other.
Tell us, what is your vision for the workplace of the future, in terms of engagement, health and wellbeing?
Basically where we are all recognise that we're all human and that we work each day to recognise the positive in each other. That starts with leaders that are compassionate and role model caring about their own wellbeing and support that of their teams. With team members that support, encourage and challenge each other to learn together. Illness costs businesses financially across the UK £5 billion a year so wouldn't it be great if burnout was a thing of the past because we'd all made the time to understand and look after our own wellbeing and organisations had wiped out the behaviours and processes that damaged it.
What areas do you think employers should be focused on over the next 12 months?
I think financial wellbeing will remain a key area for employers to focus on over the next 12 months. I also think exploring how more organisations can provide a 4 day week which is not just about providing more flexibility for people but actually about working in a brain friendly way which allows more productivity.
How has your organisation been leading the way?
We've been leading the way by supporting organisations to recognise that wellbeing means different things to different people and that a blanket approach doesn't work for all. I've loved sharing our expertise on leading change in a brain friendly way and helping leaders and their teams pull in the same direction. It's really satisfying seeing organisations coming up with their own answers.
Alison will be speaking in Manchester at the Wellbeing at Work Summit UK that takes place both live and in-person in London, Manchester, and virtually for the wider region. Further details on the Summit can be found here.