We recently ran our 8th Annual Wellbeing at Work Summit in London and for the first time we took hosted our in-person event in Manchester and have received some amazing feedback on the energy, insights and thought leadership that was shared and experienced in both locations but one question came to mind – how do our summits make people feel?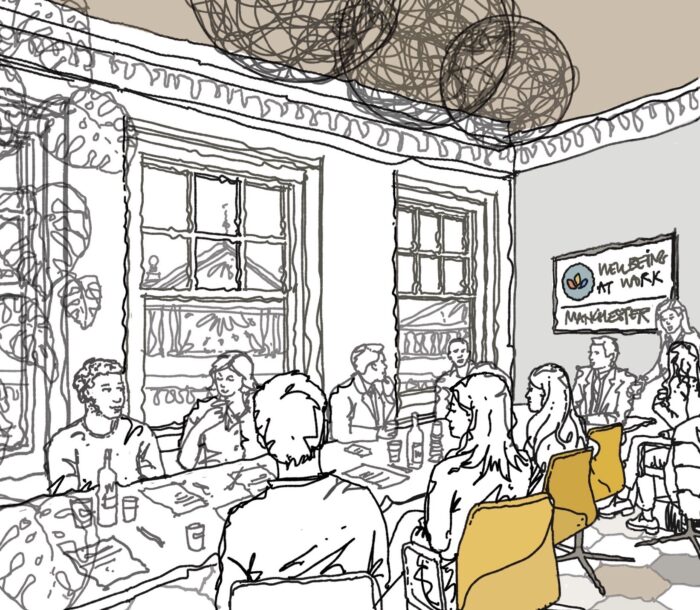 This thought was prompt after seeing the above artist's impression of our Manchester summit beautifully crafted by Marion Room (Instagram: mia_t_room) which allowed me to see our Summit through someone else's experience and perception. The touches of colour in the chairs and our logo were really significant to me as I interpreted them as our movement bringing life and support to the region and the introduction of this important community to this region.  Last week was just the beginning and we loved the energy and enthusiasm we found in Manchester, so many people wanted to learn and hear from our great speakers.  So this really is just the beginning and we loved to feel the buzz and energy that we felt at the Summit this year.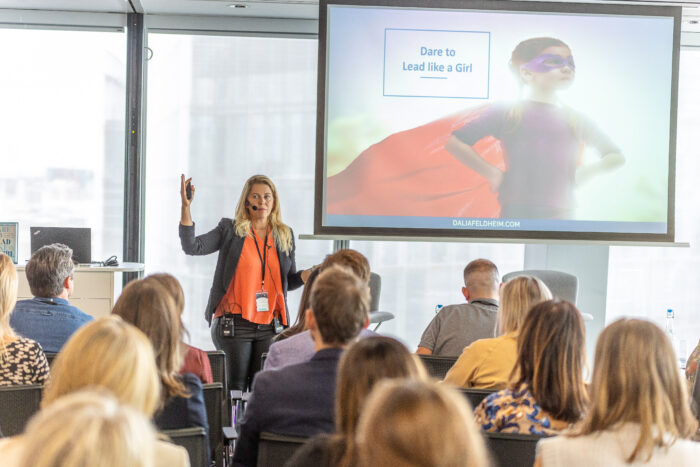 Our Summit in London took place in the Shard which is always a stunning venue to bring our movement to and the energy in the room certainly didn't disappoint. There wasn't many dry eyes in the house when Dalia Feldhiem was doing her keynote about how to dare to lead like a girl! What an emotional and powerful story that she shared with us which really did inspire so many people. If you weren't lucky enough to see her talk last week then you can check her our doing a key note and sharing her story and learning's at the Australian Summit in November as well as the US Summit next March.
It was so lovely to have some great conversations with our wellbeing community and one comment stuck out was someone said to me was from someone who was coming to our Summit for the first time. She told me how she was so surprised and blown away about the energy in the room and how this summit felt very different to many summits/conferences that she had been to before. I wasn't surprised by this comment, as an organisation we have always not just been about thought leadership and talking about wellbeing – we want you to feel it too. We know how hard all of our HR delegates are working to look after their teams and companies employees so we want to make sure we look after you and provide you with that positive and inspiring environment where you can learn and feel looked after.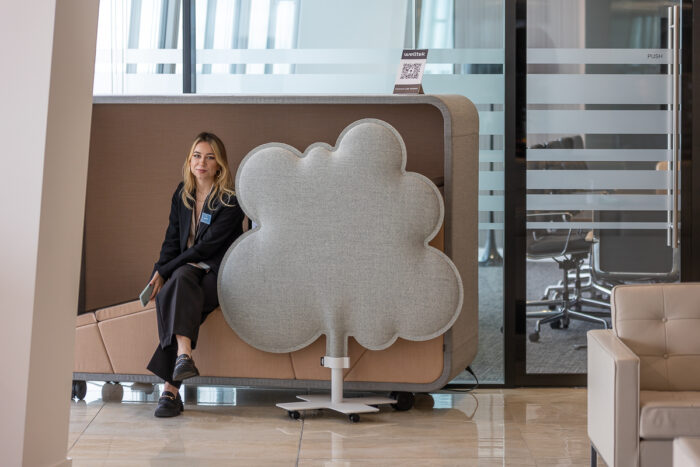 And talking about how we make people feel, this year we introduced Recovery Hubs to both of the summits which allowed all the delegates to enjoy a 10 minute power nap to rest and recover after a full day of learning and listening. Thank you Welltek for providing such great naps for our community and I definitely think there is some kind of trend there where these beds should be in every office around the world!
So thank you again for all of our lovely delegates and sponsors for coming and bringing your energy and contributing to our Wellbeing at Work movement. We know what we bring across the globe across 8 regions is pretty special so don't forget to share with your colleagues about our movement and let's all make a difference in this challenging time and feel and experience wellbeing at work.
Sarah Walker is the VP of EMEA at Wellbeing at Work. For further details on how you can be part of the Wellbeing at Work movement in the EMEA region please email Sarah.walker@wellbeingatwork.world