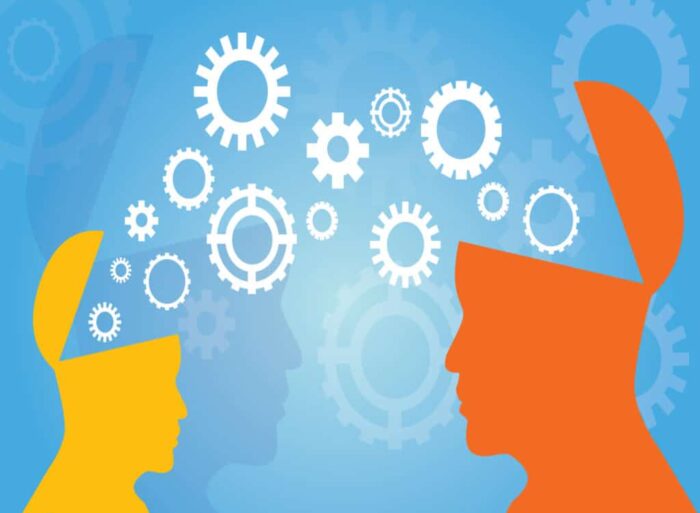 Getting leadership support for your well-being strategy needs you to find meaning, be authentic and own it. Here's why it's time to go there.
By Jessie Pavelka
It might feel surprising that a well-being program still needs to be 'sold in' to an organisation today. Surely supporting people and taking care of their mental, physical and whole-health is just the right thing to do – and anyone in a leadership position gets this? However, it's not always as simple as the leader being in the position to do everything all the time.
There are only so many hours in the day; so many calls to have, projects to make profitable. Instead. There are also many fresh business challenges to face; from geopolitics and supply chain issues to the great resignation and hybrid work. It's a lot to take on and a leader is often sitting in the middle of it. If this is you, you may be feeling overwhelmed, and understandably so!
As a leader you can feel surrounded on all sides. So how can you cut through the noise and be heard? Importantly, how can you feel confident that it is the right time to do that?
I'd like to break it down into three ways: finding meaning for yourself, being on the ground and listening to others, and then owning the presentation to your leaders, with true authenticity.
This is about confidence, so let's start with you. Making something meaningful to yourself is something that you cannot fake. Listen to your gut and you will know if you are seriously passionate about what you believe in. Now, getting to that point doesn't happen instantly at your desk; it's a process – a journey that you need to go on. You have to pursue the ideas that you have, engage fully with your team and spend the time sitting with your strategy so that you know you've got something special. This gifts you with the ability to talk about things with confidence.
The next piece is about others. After you've had your experience, dive into the experiences of others. Get on the ground. Listen. Actively listen to the stories that people are telling you. Really listen. Yes, data is important. But this is about people: what do your people really need? Ask them the direct questions and see how they respond – listen to what their needs are. The result may be that a shiny new 'solution', an app, or a piece of software, may not fit the bill here. When you ask 'how are you really feeling right now', what's the answer? Defining all of that will give you a level of confidence in communicating your strategy in a way that just feels right.
You can apply what you have learned from what you have heard to the solution, product, or the tool that you're looking to implement.
The final step, is looking at how you communicate your findings to the leaders who need to hear it. When you're communicating your strategy to the decision-makers, own it! Authenticity equals confidence. Ownership and confidence do not mean, 'I'm great, you can't phase me, I know it all, I feel relaxed'. It's actually being willing to be unapologetically yourself in that moment. Being authentically you, being true to yourself.
This means complete honesty. when you trust your gut and really feel your passion, you will have the confidence to portray to others that you know what your people really need. At this moment, it is time to 'go there'. It is time to be honest enough to say that you have an issue or worry: that your biggest concern is that your well-being strategy is truly something that can support your people – and therefore the entire organisation – but you don't know if you are going to be heard. However, you've listened to the stories of the people on the ground and you have a truly focused, realistic and impactful way to help grow the culture of the business. That's true authenticity and as we say at Pavelka, 'coming from the heart'.
However the conversation goes, knowing that you've moved your strategy forward with meaning, by listening to those who'll receive it, will let you own it. That will allow you to present with that kind of trust in yourself, with authenticity in the moment and impact in the room. It might just be your mic drop moment. It's time to go for it!
Upcoming Webinar:
Partnering with events specialist Well-being at Work, Pavelka will be hosting the event 'How to Communicate Wellbeing to Achieve Leader Buy-in and Support'
Wednesday 08 June
12pm SGT / 2pm AEST 
Details here
Jessie LIVE in Singapore:
We are excited to announce that Jessie is available for interview and will be in Singapore 6th – 10th June inclusive. He is able to talk on a variety of subjects including weight loss, health and well-being and workplace wellness topics. Jessie's company delivers the health and well-being programme to Cisco Systems across the APAC region, with their regional hub being based in Singapore and he will be visiting their offices during the week to talk to people about:
Return to the office – Managing the emotions that come with change and uncertainty
Practical steps to building new habits around your well-being
Burnout – A whole life issue and a crisis of culture
About Pavelka:
Since 2013, Pavelka has delivered a human-centred well-being partnership that builds a connected community of leaders, teams and the entire organisation. Based on co-Founder Jessie Pavelka's Four Elements – Eat, Sweat, Think and Connect – Pavelka works hand-in-hand with the organisation to provide an understandable framework of how wellness can be approached, maintained and plugged-in to daily life. Partnering with Pavelka on your corporate wellness programme supports the health of each person and the culture as a whole.
About Jessie Pavelka:
After nearly two decades working within health and fitness, Jessie discovered that making small changes in four areas of life made a significant improvement, creating a healthy and sustainable lifestyle. From these insights he developed a well-being philosophy, The Four Elements; Eat, Sweat, Think, Connect and started a mission to share them with the world.