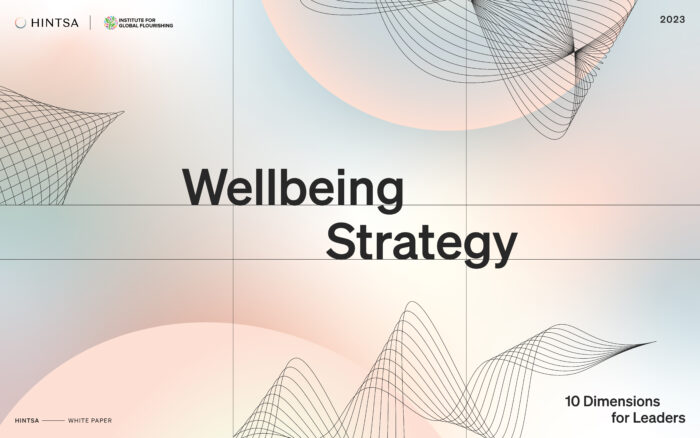 When the Covid pandemic struck, organisations rushed to support their employees' wellbeing. In fact, up to 90% offered their workforce a wellness programme. But despite good intentions, few have taken a strategic approach, resulting in stress levels rocketing to an all-time high and a gap in perceived wellbeing efforts between employers and employees.
In the months leading up to this report, Hintsa spoke to almost 100 leaders from across the globe. The message they heard was consistent: the challenges of the last few years have been draining. We as individuals and organisations are in desperate need of re-energising.

That's why it's so important to focus on sustainable performance. Far from being a 'fluffy' concept, wellbeing is critical for the modern workforce and is a skill that can be learned. Wellbeing underpins our ability to adapt to a rapidly changing world, solve complex problems, innovate and feel empathy. From an organisation's point of view, holistically
meeting an employee's wellbeing needs results in 2x greater engagement, 2.2x higher energy and 3x more loyalty.

But with limited resources, organisations must carefully consider their wellbeing commitments. The investments made during Covid have not always yielded the desired results. Instead of new wellbeing initiatives, a more systematic approach is required.
For this white paper, Hintsa surveyed 87 leaders and conducted in-depth interviews with 19 organisations. They scanned workplace wellbeing and performance trends and spoke to academics and other renowned experts. They have also featured key learnings from
two well-known organisations to understand what made their wellbeing programmes successful, what obstacles they faced and what they learned as a result.
In this white paper, you'll be guided through Hintsa's Wellbeing Strategy.
Download a free copy of this White Paper below.